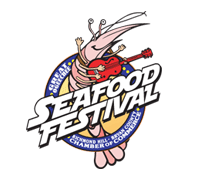 The Great Ogeechee Seafood Festival takes place October 19 – 21, 2012, in in Richmond Hill, Georgia.
Seafood Festival attendance in 2010 pushed 35,000+ visitors. This will is the 12th year for the festival. This year is the festival's 13th year, so you know this is a popular event on the coast of Georgia. The festival has two stages with bands, dancers and headliners Friday and Saturday nights, carnival midway, car show, 5 K Crab Crawl, great seafood and a grand display of fireworks Saturday night.
This festival is the best festival in Bryan County near Savannah, Georgia.
Friday, October 14:          5:00 p.m. until 11:00 p.m.
Saturday, October 15:   10:00 a.m. until 11:00 p.m.
Sunday, October 16th:     11:00 a.m. until 5:00 p.m.
The event will take place the third weekend in October at J.F. Gregory Park on Hwy 144 in historic Richmond Hill, Georgia. Click here to visit the event website for more information.