Charleston is rich in history, stories, spirits and legends. The city has lots of haunted places and ghosts, so there is no shortage of ghost tours or tours of haunted houses.  Halloween in Charleston is always special, and the city offers a wide variety of spectacular fall festivals, exciting corn mazes, colorful pumpkin patches and many other Halloween happenings.
Here are a a few fun Halloween events for you.
Children of the Corn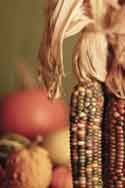 Experience old fashioned fall fun at the West Family's big six acre corn maze. The corn maze has over three miles of trails with the ocean in mind. Also, there's no scary haunting for Halloween, so this place is safe for little ones! Other activities include a children's hay bale maze, covered corn sandbox,  hayrides, pumpkin barn, scarecrow alley, apple slingshot and much more!
West Farm Corn Maze: Sept. 28 – Nov.4, 2012
Call 843-688-5453 or visit www.westfarmcornmaze.com. for more information.
2641 Cooper Store Road, Moncks Corner, South Carolina
Phone: 843-408-2284
Nevermore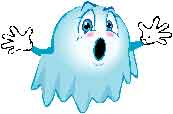 Charleston Stage presents the thrilling tale of "Nevermore" dramatized from Edgar Allen Poe.  This Charleston Stage production arrives just in time for Halloween!
October 19 – November 4, 2012 at the Dockstreet Theatre in downtown Charleston
www.charlestonstage.com
Pumpkin Patch & Fright Nights for Halloween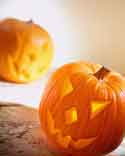 Visit Boone Hall Plantation for the popular festival with a Pumpkin Patch and Fright Nights for the older thrill seekers. The event includes lots of fun for the kids with hay rides, kettle corn, animals, and plenty of delicious food.  The Pumpkin Patch opens each year at the beginning of October and runs through the end of the month. This year the 8 acre corn maze is also included.
Hours of operation are Monday through Saturday 9am until 6pm and Sunday 12pm until 6pm throughout the month of October. The ticket to the pumpkin patch include all attractions. A great tips is the Two for Tuesday Special. 
Monday-Thursday – $8 (Tax included) 
Two For Tuesday Special 
Adults get FREE Admission with paid child. 
Friday-Saturday-Sunday – $10 (Tax incl.) 
Children 2 and under admitted FREE with accompanying adult. 
 For more information about Fright Night , please call Boone Hall Plantation at 843-884-4371 or visit  www.boonehallplantation.com.
Something Fishy…
October means fish, fun and… frights at the Scary'um Aquarium! Visit the aquarium on October 26th for some spooky fun for all ages. At 10 a.m. we'll use pumpkins in our Leapin' Lemur program.  Then at 11 a.m. there is a underwater pumpkin carving contest in our Great Ocean Tank! 
Call South Carolina Aquarium at (843) 577-FISH (3474). www.scaquarium.org