As you know, spring is one of my favorite times of the year. Festival season is in full swing, the weather is beautiful and it's a great time to spend time outdoors. If you watched my videos in the past, or followed my posts, you probably already know that I love good food – and I also enjoy good music. The Rythm and Ribs Festival in St Augustine, Florida, has a little bit of both.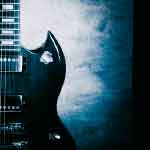 The event has been voted St Augustine's Best festival nine years in a row, so I'm not the only who thinks food and music go together like love and marriage….or maybe I should say burger and fries, wine and cheese or in this case ribs and music.
You never go wrong combining great barbeque with great live music, and last year 20,000 people agreed with me and showed up for the festival weekend.
Rythm and Ribs takes place on March 26th, 27th and 28th at Francis Field in St Augustine. This year rock n roll hall of famer Dave Mason is performing.
For more information about the festival, visit www.rythmandribs.net