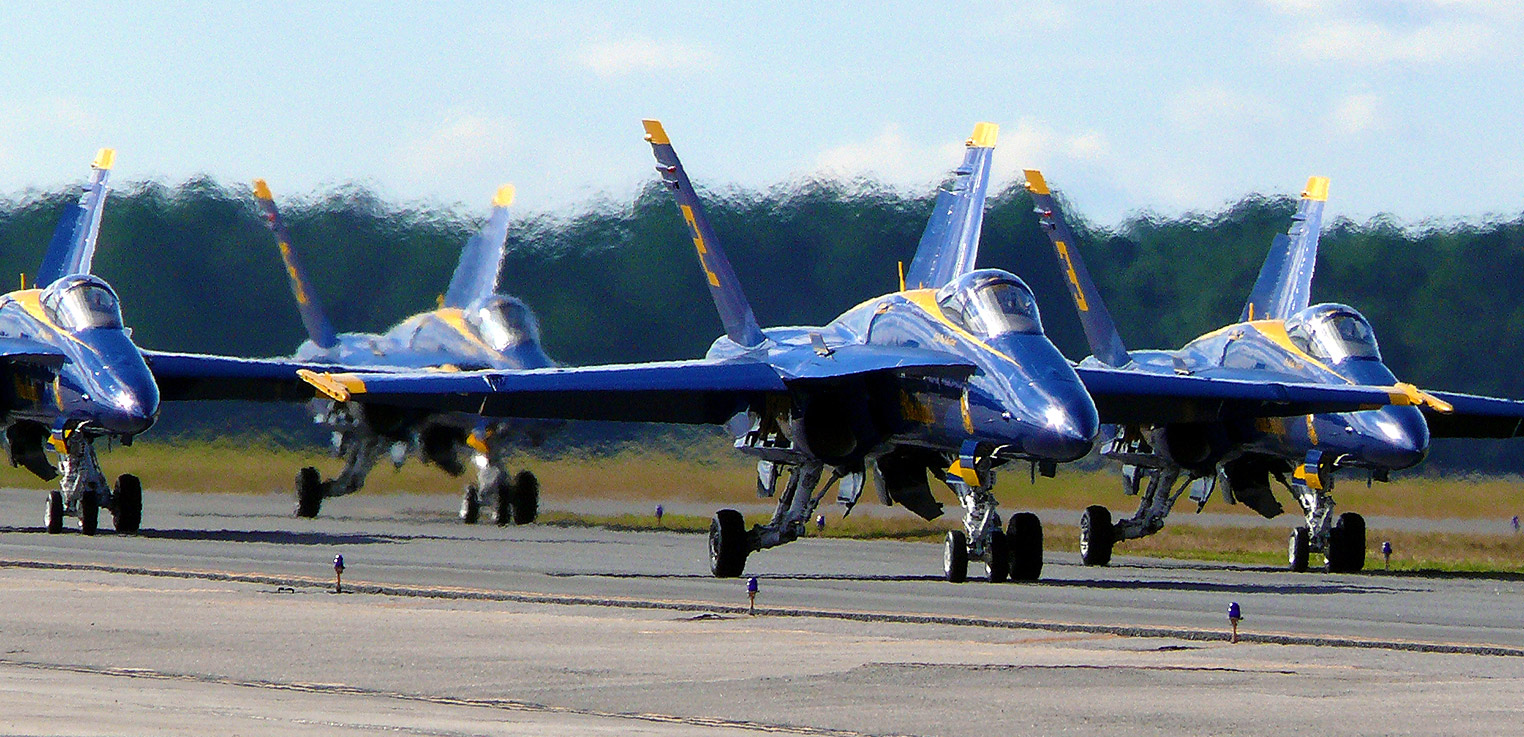 This annual air show in Jacksonville is one of the most popular events for airplane fanatics and thrill seeker – and no wonder. This is a great event for the whole family.
NAS Jax Air Show
Birthplace of the Blue Angels
October 25 & 26, 2014
Gates open at 9 a.m.
Show begins at 10 a.m.
The Blue Angels will perform at 3 p.m. 
Free parking, admission and Kid's Zone!
Open to the public.
Friday, October 24, 2014 is a practice show. All area schools, including Home School Programs are invited to attend the practice show. Children MUST be transported in official school buses. To register your school's attendance at this year's practice show, e-mail the NAS Jax Public Affairs Officer atnasjaxpao@navy.mil
At the NAS Jax Air Show you will witness thrills like never before from a variety of military and civilian demonstrations. The new Spitfire Jet Semi will be racing down the runway at speeds more than 300 mph. The grand finale will be the Navy's flight demonstration team: The Blue Angels.
While you are at the show enjoy military and civilian aircraft displays, shop at novelty, food and beverage booths, or head to the free Kid's Zone for games and activities for all ages.
Find out more about the history of Naval Air Station Jacksonville here.
2011 BLUE ANGELS Website PROMO – FINAL APPROVED COPY from Blue Angels on Vimeo.
Subscribe to Coastal Companion's Newsletter to get the latest. Just fill out this form.

For more information visit the NAS Air Show website