Florida's rich and colorful literary heritage is celebrated every year in September when the Florida Heritage Book Festival is held.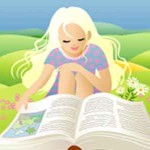 The Florida Heritage Book Festival's mission to promote literacy and the festival proceeds is donated to the St. Johns County Friends of the Libraries and the Newspaper in Education program of the St. Augustine Record.
Featuring presentations by outstanding Florida authors, writing workshops and much more. This festival is a must for book lovers and aspiring authors.
You get an opportunity to rub elbows with authors, book-lovers, publishers and others at this event. The festival will feature a wide array of events and activities including workshops, readings, and book signings by popular authors.
Call 904.940.0194 for more information.
Visit the website for the complete schedule of events.