Spring is in the air, and festival season is getting into full swing, so this month is packed with happenings and events.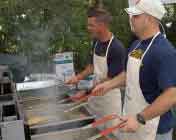 Heart & Soul Festival
March 4, 2012
Kingsland, Georgia
The three most popular festivals in Camden County; the Rock Shrimp Festival in St Marys, Catfish Festival in Kingsland and Crawfish Festival in Woodbine are combining forces in a special festival where you get the opportunity to taste food from all the festivals. Taste tickets on sale now at Kingsland Visitor Center. The event takes place 2:00 PM – 5:30 PM lat North Shore's Shell Cracker Clubhouse and is one of the events where the TV series Lovetown, USA is filming. For more information contact Kingsland CVB at 912-729-5999
Savannah International Boat Show
March 2 – 4, 2012
Savannah International Trade and Convention Center
Set course for the annual Savannah Boat & Outdoor Show. The show attracts thousands of boat owners and outdoor enthusiasts with its extensive displays of the latest in watercraft lines, marine equipment, accessories and services. Live music, fishing clinics and simulations, kids' activities and great food make this a family-friendly event.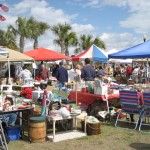 Peaches to Beaches Yard Sale
March 9 – 10, 2012
various locations in Georgia & Golden Isles
This popular yard sales takes place along the Golden Isles Parkway, US 341, from Middle Georgia to the beaches in the Golden Isles. It's a 220 mile long yard sale paradise for those looking for a good deal. 
Jekyll Island Arts & Antique Festival
March 9 – 11, 2012
Jekyll Island Historic District
Jekyll Island is also located in the Golden Isles area, and on the same weekend, there is an Arts & Antique festival in the beautiful historic district on the island.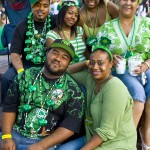 St. Patrick's Day in Savannah
March 9 – 17, 2012
various locations
This is one of the biggest and most popular events in Savannah. Actually, the parade is the second largest in the country – so expect a huge crowd. The official start of the celebration is the Greening of Forsyth Park Fountian at noon on March 9, 2012 in Forsyth Park. This event is followed by a family-friendly event to celebrate everything Irish in Emmet Park on March 10, 2012 – Tara Feis Irish Festival. On the same day, there's also a parade on Tybee Island. But the big event is the St. Patrick's Day parade on March 17. Read all about St. Patrick's Day parade here.
Savannah Tour of Homes and Gardens
March 22 – 25, 2012
For the past 76 years, Savannah has played host to the Annual Tour of Homes & Gardens, which offers residents and visitors alike a rare opportunity to enter some of the City's finest private homes. Historic Savannah Foundation partners with the Women of Christ Church to host the Tour, giving participants the chance to admire restored interiors and special furnishings that have been treasured by families for generations. In addition to a variety of walking tours, guests will enjoy seminars, special trolley tours, evening events and some of the best food and hospitality the South has to offer. Call 912.234.8054.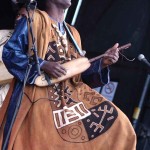 Savannah Music Festival
March 22 – April 7, 2012
various locations
The Savannah Music Festival is a city-wide musical arts event showcasing renowned performers in jazz, classical, Americana and world music against the backdrop of one of America's most enchanting historic districts from March 22 to April 7. Described by The Times of London as "one of the best events around the world," the festival features more than 100 productions over 17 days. Highlights include numerous festival debuts and unique collaborations. In addition to a wealth of varied concert programs, SMF gives attendees a chance to hit the dance floor with Cajun, Salsa and Zydeco dance parties, and also presents an unmatched variety of American acoustic music, blues and jazz. More information at savannahmusicfestival.org