Savannah is beautiful this time of year. The many gardens in the old city are in full bloom right now. It's the perfect time of year to visit. Make time to walk around in the downtown area, or take a walking tour to see the secret gardens of Savannah. The riverfront is always filled with activity and so is the Market Commons area. This year Savannah was selected as the starting point for the Tall Ships Challenge race, and you don't want to miss the opportunity to see these beautiful ships in Savannah. 
Savannah Tall Ships Challenge
May 3-7, 2012
Savannah, GA, has been chosen as the starting point for this year's Tall Ships Challenge race. The ships are arriving in Savannah, Georgia, on May 3, 2012. Read more about the event, and watch the video, on our special page for Savannah Tall Ships Challenge.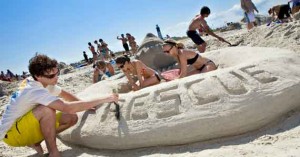 SCAD Savannah Sand Art Festival
May 4, 2012
The annual Sand Arts Festival organized by SCAD is a competition in sand castle design, sand sculpture, sand relief and wind sculpture. Lots of talented SCAD students and alumni compete and this is a great spectator event on Tybee Island, located about 20 min from Savannah. Click here to read more about the Savannah Sand Art Festival.
Tybee Arts Association Show and Sale
May 4 – 6, 2012
Show and sale by local artist members of Tybee Arts Association. Includes paintings, prints, glass art, photography, sculpture, jewelry, fiber art, mosaics, art quilts, notecards, art demonstrations and music.
Times: 6-9 p.m. Fri., 10 a.m.-6 p.m. Sat., 10 a.m.-5 p.m. Sun. This is a free event. Admission is free.
The event takes place at Firehouse Arts Center, 7 Cedarwood, Tybee Island. For more information visit www.tybeearts.org
Tea in the Garden at the Davenport House
May 3, 4, 10, 11, 17, 18; 4:30 p.m.  May 24, 25, 31; 5 p.m. 
On Thursday and Friday afternoons in May.
Learn about tea traditions and experience an early 19th century tea in Davenport House's beautiful courtyard garden. Patrons will visit areas of the home where tea service took place and will participate in an afternoon tea given with costumed interpreters in the garden. For more information, please call 912.236.8097
http://www.davenporthousemuseum.org/
Savannah Rose Festival at the Botanical Garden
May 4 – 6, 2012
Come see the most beautiful display of spring roses in Savannah. Experience all of our gardens and 10 acres of plantings and nature trails. Tour our beautiful 1840 Reinhard Farmhouse and see what our venue has to offer.
 Friday 4 – 8 p.m. Saturday 10 a.m. – 5 p.m. & Sunday 10 a.m. – 4 p.m.
The Botanical Garden at 1388 Eisenhower Dr. in Savannah. 
 www.savannahbotanical.org
Phone: 912.355.3883 
The 36th Annual Savannah Scottish Games
May 5, 2012
The Scottish Games takes place at the Bethesda Home for Boys.
Admission: Tickets: Adults $10 Advance – $12 at the Gate. Children (age 11-17) $5 (Children 10 and under are free with accompanying paid adult). the Scottish Games takes place on May 5th  from 9 a.m. to 5 p.m.
For more information visit  call 912.233.6017 or visit our special page for Savannah Scottish Games.
Bring your family and friends out for a day of Scottish cultural heritage, food, entertainment, shopping, highland dancing, piping, heavy athletic competitions,
and children's activities.
Tybee Island Kite Flying Festival
May 6, 2012
Come fly your kite, or watch others fly their colorful kites at North Beach area & in front of the Tybee Lighthouse Museum from 11:00 am – 2 p.m. This should be a great photo op too!
EVP Tour Pro-Am Beach Volleyball
May 12, 2012
Tybee Island will proudly host the second annual EVP Pro Beach Volleyball Tour– Savannah Open, featuring elite professional athletes, free agents and amateur volleyball players during Tybee Island's famous Beach Bum Parade weekend. This event is free and open to spectators. South Beach between Tybrisa Street and 17th Street Tybee Island, Georgia.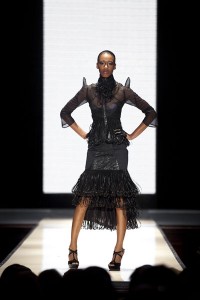 Savannah Fashion Week 2012
May 14-17, 2012
Savannah Fashion Week is a collection of independent retailers promoting fashion and beauty in the Savannah area. A special series of events will take place May 14-17, 2012, on Broughton Street, the Design District in Midtown. Savannah Fashion Week focuses on the unique style. The third annual SFW2012 will kick off Monday, May 14, with evening events on Broughton Street, Downtown Design District and Midtown leading up to the finale show at the Lucas Theatre Thursday, May 17. For more information and a detailed schedule visit www.savannahfashionweek.org
Tybee Island Beach Bum Parade
May 18, 2012 
 This event is not like other parade, it's war on the streets of Tybee Island. Get prepared to get soaking wet to celebrate the arrival of Summer on the Georgia coast. You can get more detail, and watch a video, on our special page for the Tybee Island Beach Bum Parade.