Savannah Film Festival is scheduled for October 29 – November 5, 2011. This is one of the most anticipated and biggest festivals in Savannah. The film festival is organized by SCAD and brings world-renowned filmmakers, producers, actors and journalist and film enthusiasts to Savannah, Georgia for eight days of feature films, lectures, workshops, panels and competition films from a range of genres.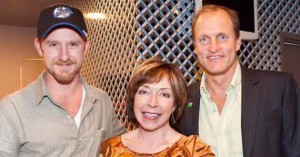 Academy Award, Golden Globe and Emmy Award-winning writer/director Oliver Stone ("Platoon," "Wall Street") will receive the Lifetime Achievement Award along with Academy Award-nominated, Golden Globe-nominated, Emmy Award-winning actress Lily Tomlin ("9 to 5," "All of Me") at the 14th annualSavannah Film Festival. The festival, which will take place Oct. 29 to Nov. 5, will also honor Golden Globe-nominated, Emmy and Tony award-winning actress Ellen Barkin ("The Big Easy," "Ocean's Thirteen") with an Outstanding Achievement in Cinema Award and actor James Marsden ("27 Dresses," "X-Men") will receive a Spotlight Award.
Films to receive special gala screenings will include David Cronenberg's "A Dangerous Method;" Drake Doremus' "Like Crazy," winner of the Grand Jury and Special Jury Prize at the Sundance Film Festival; Michel Hazanavicius' "The Artist" winner of the Best Actor Prize at theCannes International Film Festival; Roman Polanski's "Carnage" winner of the Little Golden Lion Prize at the Venice Film Festival; and Sam Levinson's "Another Happy Day," starring festivalhonoree Ellen Barkin. The festival will also screen Agnieszka Holland's "In Darkness," Famke Janssen's "Bringing Up Bobby," Lynne Ramsay's "We Need to Talk about Kevin," Mark and Jay Duplass' "Jeff, Who Lives at Home" and Ralph Fiennes' "Coriolanus."
Special guests currently scheduled to attend are Alec Baldwin, Universal Pictures President Ron Meyer, James Toback and Famke Janssen.
For more information on the films in competition, visit www.scad.edu/filmfest.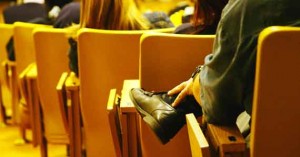 ABOUT THE SAVANNAH FILM FESTIVAL
Featuring the best in independent and innovative film from around the world, the Savannah Film Festival presents a full range of cinematic creativity from both award-winning professionals and emerging student filmmakers, bringing world-renowned filmmakers, producers, actors and journalists, as well as other film enthusiasts, to SCAD and Savannah for eight days of feature films, lectures, workshops, panels and competition films from a range of genres.
Highlights of the festival include intimate "coffee talks" with film professionals, Q & A panels, lectures and special screenings.
Last year's Savannah Film Festival previewed award-winning films prior to their release, including "The Hurt Locker," "Precious," "Up in the Air," "The White Ribbon," "An Education" and "The Men Who Stare at Goats," among others. The Festival played host to Woody Harrelson, Ben Foster, Jeremy Renner, Hugh Dancy, Emmy Rossum and Patricia Clarkson.
Past festival guests and honorees include John Waters, John Sayles, James Franco, James Ivory, Jeff Daniels, Alec Baldwin, Peter Bart, Roger Ebert, Terrence Malick, Sydney Pollack, the Redgrave siblings (Vanessa, Lynn and Corin), Malcolm McDowell and Milos Forman, among others.
Passes to the Savannah Film Festival will be available for purchase through the SCAD box office, 216 E. Broughton St., online at www.scadboxoffice.com or by phone at 912.525.5050.
Click here to buy passes to the 2011 festival