30th Annual Oktoberfest on the River
October 4 -6, 2013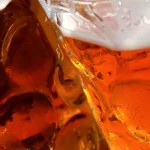 It's October and that means it time to dust off your old Tyrolean hat and don the lederhosen. It's time for Oktoberfest on the river – the party of the fall season in Savannah, Georgia.
We visited this event in the past, and we can assure you that city of Savannah knows how to celebrate Oktoberfest. 
There will live performances, clogging, chicken dancing, oompah band, fireworks, arts and crafts and Bratwurst tasting.
Speaking of little sausages and such, our favorite event is back – Wiener Dog Racing. Oktoberfest would not be complete without this spectacular race.
This charming festival has it all; oompah band, bratwurst, wiener dogs and to top it all off – The River Street Beer Garden, a perfect spot to show off your authentic Oktober Fest fashion. I don't know how anyone can resist such a magnificent celebration of German heritage.
Judging from what the action-packed program has to offer, plan to come early and stay late.
The Wiener Dog Races will take place at Morrell Park (near the Waving Girl) again this year.
Also, there's of course first Friday fireworks! 9 a.m.- 12 a.m. Saturday and 9 a.m. – 6 p.m. Sunday
For more information about the festival, visit http://www.riverstreetsavannah.com or call 912.234.0295