Savannah Music Festival is held every year in historic downtown Savannah, Georgia. This year it will be the 22nd season of Georgia's largest festival. The Savannah Music Festival has been described by The Times of London as "one of the best events around the world". It features two premieres, numerous festival debuts, and the return of several audience favorites from the realms of classical, jazz, Americana and world music.
The 2011 Savannah Music Festival is scheduled for March 22 – April 7, 2012.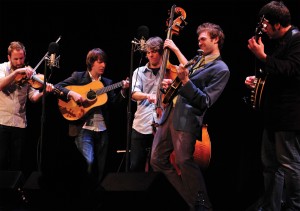 Savannah Music Festival (SMF) is an expansive city-wide, multi-venue program showcasing a wide array of internationally acclaimed artists. In addition to a wide variety of concert programming, SMF gives attendees a chance to hit the dance floor with four dance parties – Cuban, Cajun, Funk, and Zydeco music – scheduled throughout the festival.
ABOUT SAVANNAH MUSIC FESTIVAL
The Savannah Music Festival presents a world-class celebration of the musical arts by creating timeless and adventurous productions that stimulate arts education, foster economic growth, and unite artists and audiences in Savannah, Georgia. The 2011 festival runs from March 24 through April 9, including more than 100 performances of world-class jazz, classical, blues, bluegrass, gospel and other genres of American and international roots music in intimate venues throughout the historic district of Savannah. For more information, visit www.savannahmusicfestival.org
TICKETS
Tickets are now on sale for the 2010 Savannah Music Festival (SMF), and are available online at www.savannahmusicfestival.org by phone at 912-525-5050.