4TH ANNUAL TYBEE WINE FESTIVAL
Thursday, April 12 – Sunday, April 15, 2012 – Tybee Island, Georgia.
The Tybee Post Theater will host the 4th Annual Tybee Wine Festival  with four fun-filled events, offering something for everyone – from wine lovers to culinary enthusiasts.
 SCHEDULE OF EVENTS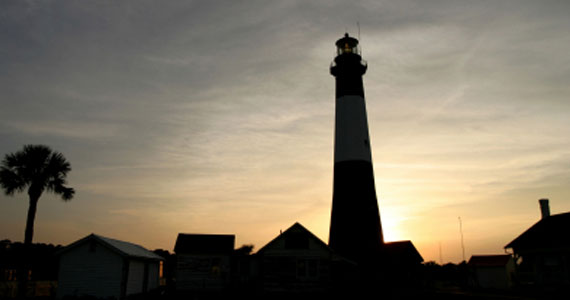 Thursday, April 12 at 11:00am
SEAFOOD SCHOOL
From Daufuskie to Tybee Tybee Lite Shrine Club, 1 Meddin Avenue, Tybee Island Having trouble cooking that perfect fish, making a smooth roux or giving your favorite seafood dishes just the right kick of seasoning? Seafood School is the answer for you, featuring five local seafood stars: Martha Nesbit –Food Writer and author of three Savannah Cookbooks will share the tricks of preparing the perfect pan-fried flounder. Damon Fowler- Cookbook author and Culinary Director of Kitchenware Outfitters will show off one of his favorites, Sherried shrimp. Pat Hackney- has studied food around the world and teaches cooking classes. Her favorite is preparing treasures from the Georgia Coast. She has a special Oyster Bisque. Bonnie Gaster- known as Tybee's Seafood Diva, has developed the perfect Gumbo recipe, chocked full of fabulous seafood. Sallie Ann Robinson – Grew up on Daufuskie, enjoying the Islands bountiful seafood. Her feature is Shrimp and Grits from her new book," Gullah Home Cooking the Daufuskie Way." A tasting luncheon of the foods demonstrated and a Festival gift bag with a wine glass and copies of all recipes is also included. Tickets (limited to fifty) – $45 Friday, April 13 from 6pm – 8pm
AN EVENING OF OYSTERS AND WINE
Marlin Monroe's 404 Butler Avenue, Tybee Island
Marlin Monroe's will once again serve up an evening of oyster delicacies paired with perfect wines in a colorful and tropical setting. The event will include a live auction and music. Tickets – $40 Saturday, April 14 from 2pm – 5pm
GRAND WINE TASTING
Tybee Island Lighthouse Grounds 30 Meddin Drive, Tybee Island
The Tybee Wine Festival's signature event – featuring tasting and samplings of international wine, craft beers and morsels from favorite eateries on Tybee Island and nearby areas – set on the beautiful grounds of the historic Tybee Island Light Station. This event also features a silent auction, live music and a limited edition 2012 Tybee Wine Festival glass. Tickets – $50 Sunday, April 15 at 12:30pm
CHAMPAGNE BRUNCH
Tybee Lite Shrine Club, 1 Meddin Avenue, Tybee Island
The Tybee Wine Festival closes with an extraordinary champagne tasting and sit-down brunch, surrounded by the fresh air and breezes of the Atlantic Ocean. Champagne tasting will begin at 12:30pm and brunch, including mimosa and dessert bars, will be served at 1:00pm. Tickets: $35 The Friends of the Tybee Theater, Inc., is a 501 (3) (c) non-profit corporation dedicated to the transformation of the Post Theater into an operating performing arts and cultural center that will be an integral part of our community, enhance our cultural experience, encourage and attract visitors, and improve our quality of life.
Tickets for all events are available online at TybeeWineFestival.com or by calling 912-663-1099. Member and package discounts are also available.For more information about the Tybee Post Theater, visit www.tybeeposttheater.org.