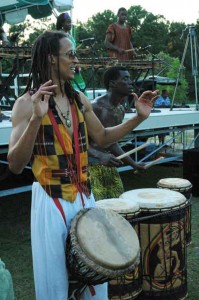 The 2012 Sweetgrass Cultural Arts Festival will be held at the Town of Mt. Pleasant Waterfront Memorial Park on Saturday June 2, 2012 from  noon to 8 PM. The highly anticipated Sweetgrass Festival will educate, entertain and expose visitors to the rich Gullah Geechee culture heritage through music, songs and dance and provide the largest showcase of authentic sweetgrass baskets in the South Carolina Lowcountry.
This is the largest showcase of sweetgrass baskets in the Lowcountry. Local basket makers will show their skillful creation alongside unique handmade quilts, paintings and crafts.  But this festival offers a lot more than arts and crafts. You can also enjoy a variety of Gullah Geechee performances such as gospel groups, storytelling, folklore, music and dance by local entertainers. This festival has a lot of fun activities for kids as well with jump castles, water slides, face painting, and a variety of children's arts and craft. Don't worry about going hungry. There will be plenty of delicious Lowcountry foods and specialties provided by local restaurants and food vendors.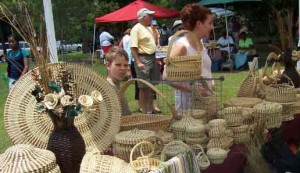 The New Waterfront Memorial Park has been designated by SC Heritage Corridor as a Discovery Destination Site for tourists in 2010 and has something for everyone to enjoy. Additionally; the Southeastern Tourism Society has designated the Sweetgrass Cultural Arts Festival as one of the "Top 20" Events in South Carolina.
Publications on Lowcountry Gullah Geechee culture, history, and cookbooks will be available for sale. The annual Sweetgrass Cultural Arts Festival is an extension of the renowned annual Piccolo Spoleto Festival.
Admissions and parking is free.
Mt. Pleasant Waterfront Memorial Park, 99 Harry Hallman Jr. Boulevard (at the foot of the Arthur Ravenel Bridge in Mt. Pleasant).