Labor Day is always a big deal on the coast of Georgia with a variety of annual festivals and events. It'll be hard to choose, but here's a quick rundown to help you with you plan your weekend getaway trip.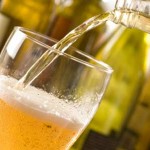 Let's start in Savannah, Georgia. Savannah is always a beautiful city to visit, especially in the warmer season. You can take a nice walk down to Riverstreet. One of our favorite places to visit for a drink, something to eat or just to people watch is the City Market.
But if you visit Savannah during Labor Day weekend, the place to be is Savannah Craft Brew Fest. This event start already on September 4 with the grande tasting event on Saturday September 5.
For more information visit our special page about Savannah Craft Brew Fest.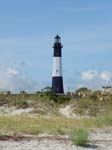 About a 20 minute drive from Savannah, you'll find Tybee Island, often referred to as Savannah's own beach.  If you're looking to spend your Labor Day weekend on the beach – why not head out to Tybee Island. The island has plenty of nice restaurants and bars, quaint shops and on Saturday September 5, 2010, Tybee celebrates the weekend with a big bash. It's the Tybee Island Labor Day Beach Bash – complete with fireworks.
Read more here – Tybee Island Labor Day Beach Bash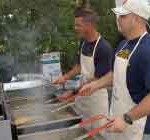 In Camden County further south, Labor Day weekend is celebrated every year with a festival. It's the annual Kingsland Catfish Festival. This festival of course serves southern fried catfish – but besides food, the festival comes with vendors, arts & crafts, live music and a parade.
Read more here about the Kingsland Catfish Festival
Click here to watch our video podcast about Labor Day Weekend!