If you haven't made plans for Father's Day yet – don't worry. Here are a few ideas for what you can do if you are in Savannah for the big day from fun things for the  outdoors type, the history buff, or gourmet.
Have a Blast with Dad!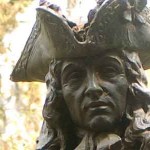 Most boys, young and old, loves anything that goes "boom".  So why not take Dad to a good  old cannon firing? This time of year there are cannon firings at Old Fort Jackson! For history buffs, a visit to the National Historic Landmark Old Fort Jackson is a special treat – especially when the visit includes cannon firings. The cannon firings take place at 10am and 2pm all throughout the spring and summer.
For more information, contact us at 912.232.3945 or visit www.chsgeorgia.org for more.
The Big Engine
Blasting cannons might not interest your Dad, but how about another type of noisy machinery – a diesel train ride. Sunday rides take place at 1pm and 2 pm, but please check the schedule since it's subject to change. A visit to the GA State Railroad Museum includes a tour of the passenger car and the depot and you will learn all about the railroad. General admission is $10. The museum is open on Sunday from 9 am – 5 pm.
Roundhouse Railroad Museum, 601 W. Harris St. Savannah, GA 31401
912.651.6823
For the Country Cowboy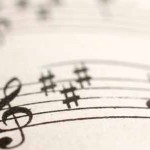 Is Dad a big fan of good old country music? The Country Star Revue at Savannah Theatre is going to be the perfect choice for your music lover.  The performance is a two hour long tribute to the wonderful music of the great country stars of the past 50 years. You will hear music from Patsy Cline to Taylor Swift and Johnny Cash to The Rascal Flatts performed to a live country band by seven talented vocalists. The Country Star Revue takes place on Sunday afternoon at 3 pm.
Savannah Theatre, 222 Bull St., Savannah 912.233.7764
Jazz It Up

If your dad enjoys jazz, this is a great idea for a fun event to attend..
Jazz – Just Across The River presents the Annual Fathers' day Concert, featuring a concert with guitarist Howard Paul and organist Scott Giddens. The concert takes place on Sunday, June 19, 2011 at  5 pm at the Westin Harbor Resort on Hutchinson Island.
The concert is free for Coastal Jazz Association members and $10 for non-members. Attendees who join CJA while at the concert will also be admitted for free.
For more info call: 912.920.1317 or go to www.coastal-jazz.org
Tybee Turtle Walks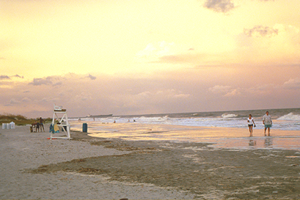 On Sundays you can visit Tybee Island Marine Science Center to learn more about the amazing loggerhead sea turtles who visit our beaches to nest every year. The program takes 90 minutes and includes a walk on the beach.  The fee is $10. Call 866.557.9172 for more information.
Tybee Island Marine Science Center, 1510 Strand Avenue, Tybee Island, Georgia 31328
I Scream, You Scream…

The heat and the humidity, and lately the smoke from the fires, can wear anyone out. A good way to relax and cool off is with a trip to Leopolds Icecream Parlor.  What Dad turn down a delicious cool treat?
Leopold's has been around forever, and there is a special flavor for everyone. The pink grapefruit sherbert is so refreshing, especially in the summer.  But I know from experience suggesting something "fruity" and "pink" would meet with what we in the family refer to as "the look" from my Dad. He would have opted for the more appropriate "real man" flavor of Peanut Butter Chippy or Rum Bisque.
Leopold's Ice Cream, 212 E. Broughton St., Savannah
912.234.4442 or visit Leopolds Icecream
Other stories to read:
Festivals & Events in Savannah, GA