Labor Day is always a big deal in coastal Georgia with lots of festivals and events. This is a great time for a road trip, but make your plans early. Lots of people are visiting the area this weekend.
Savannah is one of our favorite places to visit this time of year. When the weather is hot and humid you feel transported back to the "good old days" when women wore long skirts, men hats and everyone traveled by horse carriage. At least that's what it seems like when you watch movies. Speaking of which, Savannah has been the backdrop to many Hollywood films. There are even tours focusing on the movie history of the old city.
Savannah is a great city for a walking. Just take your time and enjoy the beautiful architecture and the many squares and gardens. Besides the Riverfront, we always enjoy visiting the City Market. Lots of places to eat or just hang out, and lots of people to watch.
The place to be this weekend is at the Craft Brew Fest.
Savannah Craft Brew Fest
This event has grown over the years and has become one of the most popular fall events in Savannah. At Savannah Craft Brew Fest you get the opportunity to try 130 different kinds of beer, and lots more. Rub elbows with beer enthusiasts from all over the Southeast, and talk to brewers from all over the country. This event takes place September 2 – 4, 2011.
Get the details on our special events page for Savannah Craft Brew Fest.
Labor Day Beach Bash — Tybee Island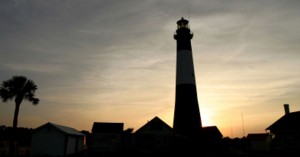 Labor Day is traditionally the time of year when we should say goodbye to Summer and hello to Fall. That seems a bit too early for us here on the coast, we still have plenty of beach weather ahead. In any case, if you are determined to spend as much time on the beach as possible this weekend — head to Tybee Island. Tybee is located a short 20 minute drive outside Savannah. It's actually a pretty cool drive too. You travel across the vast marshland before you reach the island itself. 
The Labor Day Beach Bash takes place on September 4, 2011. You can get more details about the event on our page for Labor Day Beach Bash — Tybee Island, GA.
South of Savannah and just north of Jacksonville on the other side of the border is where Kingsland, GA, is located. If you live in Jacksonville, this is a perfect day trip. You can even visit the small historic city of St. Marys first, take a stroll in the park or relax at the waterfront. From St. Marys you can take the boat over to Cumberland Island, but call first, this boat can be booked during big weekends. Kingsland CVB can answer all your questions about the area.
Just call them at 1-800-433-0225 or visit visitkingsland.com
Kingsland Catfish Festival 
This is the biggest festival in Camden County, attracting about 65,000 people over the weekend. The festival takes place in downtown Kingsland September 3 – 5, 2011, and includes a parade, entertainment, arts and crafts, food vendors and much more. The biggest attraction is the fried catfish dinner. Get all the details here.
Here is our video from the event.
Labor Day Weekend Invitational Art Show — St Simons Island, GA
This is the Annual Labor Day Weekend Invitational Arts & Crafts Show in Mallery Park (baseball fields in the village. The show takes place on September 3 & 4, 2011 from 10am to 5 pm both days. For more information call (912)262-0628.
First Friday — Downtown Brunswick, GA
Downtown Promenade from 5 – 8. Take a stroll through our beautiful downtown district. Galleries and shops will be open and serving wine & snacks, with live music in the pocket parks. Brunswick Downtown Development Authority: (912) 265-4032