It is definitely the start of the action-packed fall festival season, and when you see the list of some of the upcoming events below, you will know why I call it that. 
Fall is my favorite time of year, especially here on the coast and it's definitely a busy time of year for us. It's hard to choose where to go and what to do, there is simply to much going on at the same time. The best way to handle it is to get the calendar out and making plans early. Just take a look at these events.
Savannah Ocean Exchange
The month of September, 2011
Through four Public Exchanges – Culture & Cuisine, Events & Excursions, Presentations & Performances and Vessels & Viewings – participants can see, hear, taste, smell and touch to explore the wonders of our coast and ocean.  Each Exchange hosts specific venues throughout the month of September at different locations in and around Savannah and on Tybee Island. Most are free and open to the public. Events vary from boat building, to learning about the Right Whale, Cockspur Lighthouse dedication, boat parade, performance by McIntosh Shouters and much more.  Please visit the Savannah Ocean Exchange website for details. 
Taste of Savannah
September 9, 2011
This food event takes place at the Savannah International Trade and Convention Center from 7 – 10 pm. 
General Admission Tickets $60 per person, $85 for VIP.
700 Drayton at the Mansion on Forsyth Park, Aqua Star at the Westin Savannah Harbor, Belford's Savannah Seafood & Steaks, DeSoto Grill at the Hilton Savannah DeSoto, Garibaldi , Ruth's Chris Steak House, The Olde Pink House,  Uncle Bubba's Seafood & Oyster House, and many more. For more details visit the website.
Fiesta Latina – Savannah, GA
September 10, 2011
This annual festival takes place every year at Rousakis Plaza, River Street. Performances will showcase a variety of Latino cultures through folkloric song and dance, as well as music ranging from salsa to reggaeton. This is a free festival. Read more about the festival here.
Lucas Theatre Open House – Savannah, GA
September 10, 2011
Learn more about the historic theatre with self-guided tours and archival posters and documents, as well as what is in store for the coming season. Try our 90th Anniversary ice cream flavor from Leopold's, snack on some popcorn, or just enjoy the air-conditioning. From Noon until 4:30 p.m., the main level will be open to explore.
Starting at 4:30 p.m., you can also watch the Savannah Philharmonic as they rehearse for their Patriot's Day concert. Until 7:30 p.m., this open rehearsal will be viewable from the balcony seating. 
Free and open to the public. No reservation needed.  912.525.5040
9th Annual Food & Wine Festival
September 10, 2011
Taste food from 12 restaurants/food tables (including Lulu's Chocolate Bar, Vic's on the River, Garibaldi's, Olympia Cafe, Driftaway Cafe, Edible Arrangements, Taste of India, Toucan Cafe, Crystal Beer Parlor, 45 Bistro, River House Seafood, Papa's Barbeque and Seafood) and over 50 wines for one incredibly low price.
Tickets are $25 in advance, and $30 at the door. The Food & Wine Festival will be held at the Hellenic Center of the St. Paul's Greek Orthodox Church, 14 W. Anderson St., on Saturday, September 10 (no one under 21 admitted.)
Shrimp n' Grits Festival – Jekyll Island, GA
September 16 – 18, 2011
This food festival in the historic district of Jekyll Island, is one of the most popular festivals in Coastal Georgia every year. Chefs compete in making the best shrimp n' grits. There is also lots of arts & crafts vendors, live entertainment and more.  You can watch our video and get more details on the special events page for Shrimp n' Grits Festival on Jekyll Island, GA.
Omotunde Festival – Savannah
September 16 – 18, 2011
"Omotunde" is a Yoruba word which means "The child has returned". This name is an appeal to a common African heritage which was born in Africa and transplanted in America during the tragedy of African enslavement. The Omotunde Festival is a recurring celebration that calls forth a cultural renaissance among African descendents in America in order to do their part to meet the challenges of the hanging world. The festival takes place at River Street & Savannah State University. 
For more information, call 404.348.4040 
Savannah Jazz Festival
September 18 – 25, 2011
Savannah Jazz Festival is one of the most anticipated events for the Fall in the city.  All concerts are free and open to the public. Watch a video from the festival and check out this year's line up on our special events page for Savannah Jazz Festival.
Jazz in the Park — St Simons Island, GA
September 25, 2011
This is the last performance for the season at the St. Simon Light House where Julie White and the Bohemian Dream Band will be performing. The concert will remind you of a hip 1930s Parisian night club. Bring a chair or blanket to sit on, a picnic, and your favorite beverage. All concerts are from 7:00 p.m. – 9:00 p.m. Admission is $10 for adults, $5 for children 6-12, and free for kids under 6. Call 912-262-6934 to purchase.
St. Simons Lighthouse, 12th St. at Beachview, St. Simons Island, GA 31522
Ph: (912) 262 – 6934 or visit www.goldenislesarts.org
Oktoberfest on the River – Savannah, GA
September 30 – October 2, 2011
With the month of October comes Oktober Fest in Savannah. This fun event on Riverstreet includes all the October "musts" – wienerdog race, oompah bands, bratwurst and sauerkraut. So don your lederhosen and get ready for a good time. Watch our video from the wienerdog race here.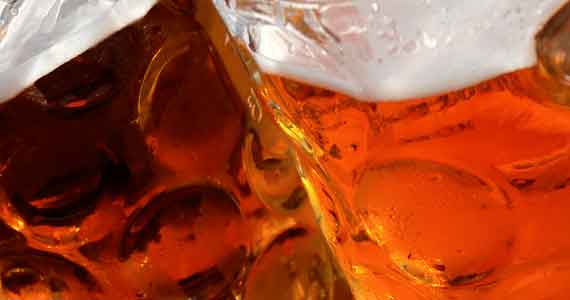 Other stories to read:
title="talk like a pirate day" target="_blank">Talk Like a Pirate Day – September 19
Amelia Island Jazz Festival
Green Fair in Charleston, SC