May is the best month of the year, at least when it comes to festivals and events. The kids will soon be out of school, many students are doing finals and for most of us, May tends to be a really busy month.  The weather is right now nice and warm, many of us love to head to the beach on the weekend. But if the beach is not what you are looking for, there is a whole bunch of events going on in Jacksonville this month. Here are a few suggestions.
Visiting French Navy Schooners during French Week
April 30 – May 2
Jacksonville is celebrating 450 years of Ribauld and the French influence on the city this month with a special French week. There are lot of history and learning type events and happenings, performance of Les Miserables, special french menus and much more. But what my eye was the two French schooners that are scheduled to visit downtown Jacksonville during the French Week celebration. You can board the ship for a tour, and it is free. Now that sounds like fun to me.  Read more about French week here.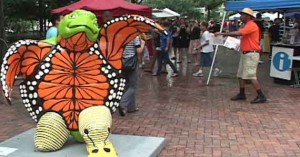 First Wednesday Art Walk – Jacksonville
May 2, 2012
The theme for the month of May is Conservation, Fashion, Art on Wednesday, May 2 nd, 2012. You can download the art walk map right here, or pick up your copy in Hemming Plaza. Check out dates and themes for future art walk events right here on our special First Wednesday Art Walk page.
World of Nations Celebration
May 3 – 5, 2012
Take a trip around the world without leaving the city. Head to Metropolitan Park for an exciting adventure without having to pack suitcases, get plane tickets or worry about getting a passport. See the world right here on the First Coast. Read more about this event at our page for World of Nations in Jacksonville.
Movies in the Park
May 4, 2012
In the warmer months you can get your gang ready and head out to watch a family-friendly movie under the stars in the park. This year the outdoor film screening takes place on the Wyndham Jacksonville Riverwalk's riverfront lawn on Downtown's Southbank.. On May 4 Th. you can watch Jurassic Park.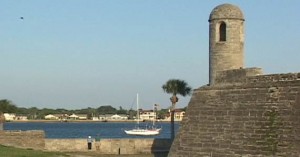 First Friday Art Walk in St.Augustine
May 4, 2012
This monthly event is one of the most popular in St. Augustine.  Check out the many galleries in the downtown area for the latest. You can read more about this recurring event on our special page for First Friday Art Walk.
Gamble Rogers Folk Festival
May 4 – 5, 2012
This festival celebrates folk music with lots of music. On Friday at St. Augustine Marina, and then all day at St. Augustine Amphitheatre.
Isle of Eight Flags Shrimp Festival – Amelia Island
May 4 – 6, 2012
This is without doubt the biggest event of the year for Fernandina Beach, Fl. The festival kicks off already on Thursday with a parade complete with pirates and cannons. Then on Friday night it's time for the pirate invasion, followed by the big festival itself on Saturday and Sunday. On Sunday there's also a blessing of the fleet. You can read more about Amelia Island – Fernandina Shrimp Festival here.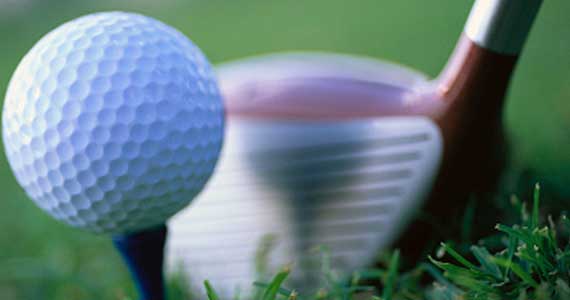 World Golf Hall of Fame Induction Ceremony
Monday, May 7, 2012
The world will be watching as Phil Mickelson, Hollis Stacy, Dan Jenkins, Peter Alliss and Sandy Lyle are honored in an evening ceremony at the World Golf Hall of Fame.Call (904) 940-4123 or visit www.worldgolfhalloffame.org.
THE PLAYERS Championship
May 10-13, 20112
It's one of golf's biggest events and it's played annually on the coastline of Northeast Florida at the famed Stadium Course at TPC Sawgrass in Ponte Vedra, Florida. The lush, green rolling hills and steep inclines offer spectacular views of each hole.
Pops at the Beach 
May 13, 2012
As usual, Jacksonville Symphony Orchestra invites everyone to a concert on Mother's Day at Jax Beach Seawalk Pavilion from 6.00 pm – 9.00 pm.  Goliath Flores performs at 6:00 p.m. Featuring the Jacksonville Symphony Orchestra, then at 7:30 p.m. Jacksonville Symphony Orchestra. Jacksonville Beach Hotline:  904.247.6100 x3 
Wild Amelia Festival
May 18 – 20, 2012
Wild Amelia Nature Festival is a three day long festival celebrating the bioregion around Amelia Island. This nature festival includes a variety of nature tours led by naturalists and Park Rangers, as well as nature photography workshops by local professionals.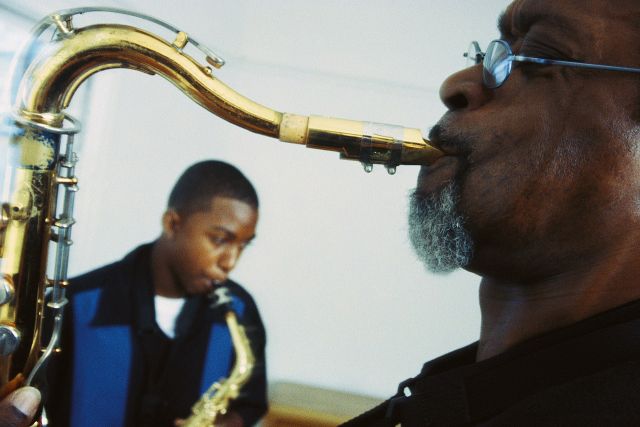 Jacksonville Jazz Festival
May 24 – 27, 2012
The Jazz Festival in Jacksonville is acolorful, vibrant street festival. The popular music festival takes place on Memorial Day weekend – May 24 – 27, 2012. Besides music, you can enjoy the Heart Art Show & Sale, Wine Down Brew Town Tasting Experience, jazz exhibits, children's educational activities and much more. More than 150,000 fans converged on downtown Jacksonville during the 2010 festival.
Moonlight Movies
May 25, 2012
Come to Seawalk Pavilion to enjoy the first movie in the moonlight series for the Summer. First movie out, everybody's favorite: Men in Black. This is a free screening. 
Uptown Saturday Night – St. Augustine
May 26, 2012
During this monthly event, shops, antique stores and art galleries stay open late in the San Marco district. There's live music, sometimes readings or book signings and you can rub elbows with artist and art lovers alike. Many places serve refreshment and there is a festival-like atmosphere in the area.
World Class Soccer in Jacksonville
May 26, 2012
This match U.S. Men's National Team vs. Scotland is what's called an "international friendly" but don't let that fool you. This is an anticipated world-class soccer event on Everbank Field, right here in Jacksonville.