The Fourth of July holiday is built around traditions and for many it's a great family tradition to celebrate the weekend together friends and family.  We have come up with a few ideas for fun things to do on the coast of Northeast Florida for the Fourth of July weekend.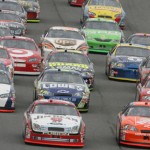 DAYTONA BEACH
NASCAR fans kick off Indpendence Day early and head to Daytona Beach, Florida, for the famous Coke Zero 400 Weekend.  This event takes place July 1 – 3, 2010, at Daytona International Speedway.  It's one of the few NASCAR races taking place at night, and with the summer heat, that's a good thing for us.  Besides fast cars, there's live music, fireworks and much more.
Check out our page for Coke Zero 400 Weekend for more.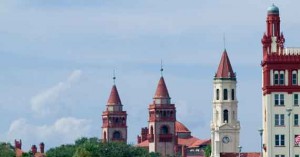 ST AUGUSTINE
There's no better place to celebrate Independence Day than in the Nation's Oldest City – St. Augustine, Florida.  The beautiful, historic city is always well worth a visit, especially if you have friends and family coming to town.  Make sure to take time to walk around in the historic downtown area – or take a horse carriage ride if it's too hot.
St. Augustine offers free concert and of course impressive fireworks over Mantanzas Bay. This is one of the most anticipated events in St. Augustine, so expect lots of people – and traffic.  Check out page for  Fourth of July in St Augustine for more details and parking suggestions.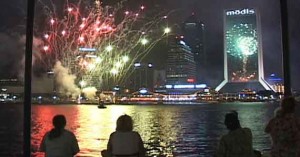 JACKSONVILLE
Last year the city of Jacksonville had a lot of events going on around town – but with the budget cuts it seems as if everything is now centered around the Jacksonville Landing in downtown.  The day starts with free concerts at the Jacksonville Landing, and at dusk it's time for fireworks at the riverfront.
There's also fireworks and fun at Jax Beach.
Click here to visit our special page with details including parking suggestions for Fourth of July Events in Jacksonville.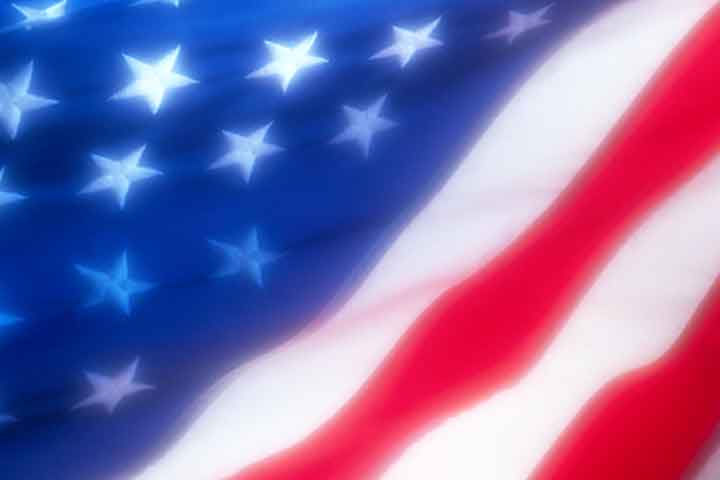 FERNANDINA BEACH
The Stars and Stripes Freedom Festival and Parade takes place in Fernandina Beach on Amelia Island. The Festival itself takes place on Saturday July 3, 2010, while the parade and fireworks happen on Sunday July 4.
We went to Fernandina Beach for Fourth of July last year and made a video about the experience that is posted on the  special page for Stars and Stripes Freedom Festival & Fireworks