Who doesn't love October? The weather is a little bit cooler and it's a great time to spend time outside. October is always a month filled to the brim with festivals, celebrations and events. But October is not only about pumpkin patches, scary ghosts and gremlins or lederhosen and oompah bands.  Just take a look at some of our suggestions below.
First Wednesday Art Walk – Jacksonville, Florida
October 3, 2012 
The theme for the month is Hispanic Heritage. Head downtown for dance and music and much more. Here is our video from last year's event.
First Friday Artwalk – St Augustine, Florida

October 5, 2012
The art walk in St. Augustine is a social affair with lots of people mingling in the streets outside the many quaint shops, galleries and other venues participating. Read more - First Friday Artwalk St Augustine, Florida
Datil Pepper Festival – St. Augustine, Florida
October 6 – 7, 2012
Spice things up with the datil pepper at this festival. The datil pepper is celebrated at this festival in St. Augustine every year. More details here – Datil Pepper Festival.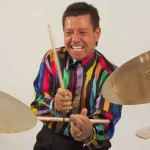 Amelia Island Jazz Festival – Fernandina, Florida
October 7 – 14, 2012
The well-known jazz musician Les deMerle has been the driving force behind this popular jazz festival for many years and created an exciting program. Read more here – Amelia Island Jazz Festival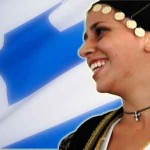 Greek Festival – St Augustine
October 12 – 14, 2012
Experience food and culture from Greece, without leaving your own backyard – just come to this festival in October. Read all about it here – Greek Festival in St. Augustine
Biketoberfest – Daytona Beach, Florida
October 18 -21, 2012
Motorcyclists from near and far will converge in Daytona for the special Biketoberfest. Biketoberfest® is an international award-winning motorcycle festival offering a getaway weekend filled with bikes, sun, beaches and most importantly – lots of fun. During this event, traditionally scheduled on the third weekend in October, you can enjoy delicious food, live music and lots of people-watching.Read more on our event page for Biketoberfest.
Spooktacular at the Jacksonville Zoo
 October 19-21, 2012 & October 26-31, 2012
Come to Jacksonville Zoo for the spooktacular Halloween celebration – safe for children. Pirates cove, Pumpking Patch, Enchanted Forest and much more.  6:30 pm – 9:00 pm. Click here for more information.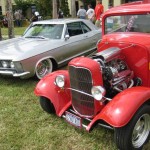 Southern Women's Show
Oct 18 – 21, 2012
The Southern Women's Show returns to Prime Osborne Convention Center. This year it's the 24th annual show.
Here is the link for a $2.00 off admission to the show to print out!
women can shop for beautiful jewelry and hip handbags, watch fabulous fashion shows, attend cooking demonstrations and sample gourmet foods, treat themselves to makeovers, and meet celebrity guests! Visit their website for more info.
Daytona Beach Dream Cruise – Daytona, Fl
October 26 – 28, 2012
This is a car show and event for car enthusiasts from the region with lots of events around Daytona Beach, Florida. Read more on our special page for Daytona Beach Dream Cruise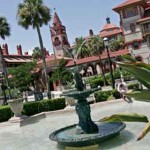 Uptown Saturday Night – St Augustine
Every month antique dealers and art galleries in the Old City's San Marco District hold the popular event Uptown Saturday Night. This monthly art event combines a festive party atmosphere with hospitality and special deals. Find out more here – Uptown Saturday Night
Georgia vs. Florida Football Classic – Jacksonville, Fl
October 24 – 37, 2012
The football fans from both universities will gather in Jacksonville for the annual battle between the two giants. Lots of events and happenings around town. Read more here Georgia vs. Florida Football Classic